Welcome to the website for
St Mary of Charity.
St Mary of Charity is one of the churches in The Benefice of Faversham and is generally open between 9 am and 5 pm every day.

P
lease do observe the two metre 'rule' and keep your distance from other worshipers or visitors.

The church's door handles and bannisters are cleaned several times a day with an alcohol based sanitiser, but please do ensure that you wash your hands whenever possible, using soap and water.
In light of the Government guidance around non-essential contact, the Archbishops of Canterbury and York have ordered that all church buildings should be closed until further notice.

Please see the Vicar's letter to the Benefice
here
.
You can follow our Sunday morning services on our YouTube channel
Faversham Benefice
(the service may be streamed in parts, please check you are watching in the correct order).
You may wish to join The Benefice of Faversham's
Facebook page
for up to date information and useful links.
You may also wish to follow the service from
The Church of England
Morning and Evening Prayer
daily.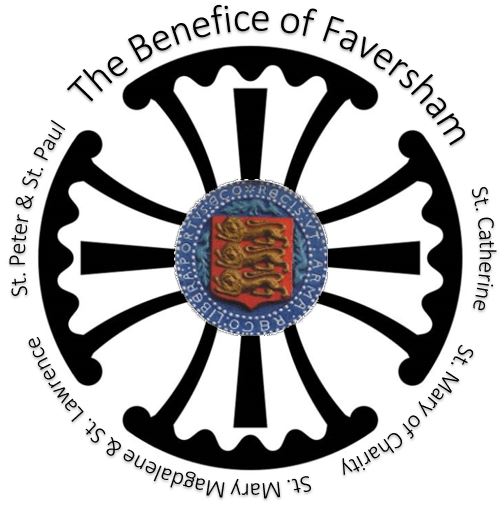 St Mary of Charity is an Inclusive Church.
Inclusive Church is a Christian organisation with the aim of advocating for the full inclusion of all people in Christian churches. It seeks "to raise awareness about the ways that people feel excluded by the church". It unites Christians around this statement of belief:
"We believe in inclusive Church - church which does not discriminate, on any level, on grounds of economic power, gender, mental health, physical ability, race or sexuality. We believe in Church which welcomes and serves all people in the name of Jesus Christ; which is scripturally faithful; which seeks to proclaim the Gospel afresh for each generation; and which, in the power of the Holy Spirit, allows all people to grasp how wide and long and high and deep is the love of Jesus Christ."



In the light of current National Council of Churches, NHS and Government advice regarding
Covid-19, it has been decided that
Little Fishes will be cancelled until Easter. Sessions after Easter will be held once the situation allows.


The Church offers this prayer for all those affected by the spread of Coronavirus:

Keep us, good Lord,
under the shadow of your mercy.
Sustain and support the anxious,
be with those who care for the sick,
and lift up all who are brought low;
that we may find comfort
knowing that nothing can separate us from your love
in Christ Jesus our Lord.

I would like to add my thanks to those of our archbishops for all that you are doing to encourage one another, to care for one another and to provide resources to enable people to respond appropriately in these uncertain times.

With blessings,
The Rt Revd Rose Hudson-Wilkin
Bishop of Dover and Bishop in Canterbury
10 March 2020
Tour Guides: please check with the Parish Administrator if you will be bringing a large group to the church. Please try to ensure your group closes the glass doors behind you when you enter and leave.

It gets very cold in the church
(and in sunny weather birds sometimes
fly into the church)!