Welcome to the website for
St Mary of Charity.
St Mary of Charity is one of the churches in The Benefice of Faversham and is generally open between 9 am and 5 pm every day.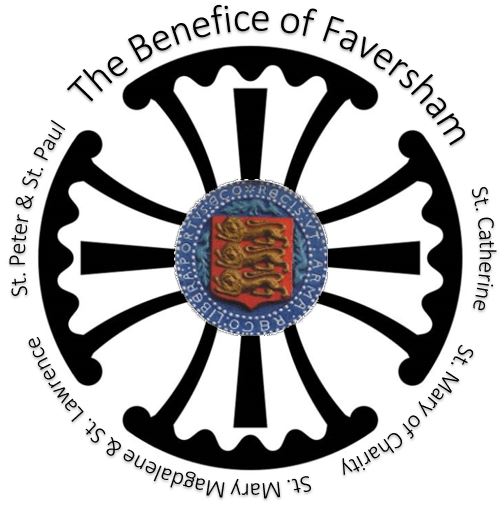 St Mary of Charity is an Inclusive Church.
Inclusive Church is a Christian organisation with the aim of advocating for the full inclusion of all people in Christian churches. It seeks "to raise awareness about the ways that people feel excluded by the church". It unites Christians around this statement of belief:
"We believe in inclusive Church - church which does not discriminate, on any level, on grounds of economic power, gender, mental health, physical ability, race or sexuality. We believe in Church which welcomes and serves all people in the name of Jesus Christ; which is scripturally faithful; which seeks to proclaim the Gospel afresh for each generation; and which, in the power of the Holy Spirit, allows all people to grasp how wide and long and high and deep is the love of Jesus Christ."



This Sunday is our Harvest Festival! Please join us at either 9 am
or 10.30 am for our services.
Any offerings will be divided between the Faversham Foodbank and Catching Lives (a Canterbury-based charity for homeless and vulnerably housed people) and any fresh produce will be given to Faversham Umbrella.

On Saturday, 29 September 2019,
the Benefice of Faversham will have
an afternoon of pilgrimage and praise as we license our new
Community and Mission Priest,
Rev Dan Corcoran.

If you would like to join us at any point
in the afternoon, or pray for Dan's new ministry
in the town, the timetable for the afternoon
is below. The final part of the service, with the legal part of the licensing, will take place
at St Mary of Charity from 5.30 pm
(the bells will be rung at the church from 5 pm to welcome those walking).

Please do join us if you are able.
You will find the planned routes and timings here.
(We have allowed 45 minutes for the walks
between churches.)
You'll be very welcome.
 
12.30 pm St Peter and St Paul, Ospringe
Picnic lunch (you may bring your own; however Ospringe church will provide food, plus soft drinks and tea and coffees)

1 pm Sung worship, reading and short reflection.

1.45 pm Walk to St Mary Magdalene with St Lawrence, Davington and The Brents.

2.30 pm St Mary Magdalene with St Lawrence
Renewal of Baptism Vows.

3.15 pm Walk to St Catherine's, Preston-next-Faversham.

4 pm St Catherine's
Symbols of Eucharist.

4.45 pm Walk to St Mary of Charity, Faversham

5.30 pm St Mary of Charity
Presentation, formal welcome and legal part of licensing.

6.30 - 7.30 pm Reception following service in St Mary of Charity.


Congratulations to
Reverend Prebendary Rose Hudson-Wilkin
Chaplain to the Speaker of
the House of Commons,
who has been appointed as the next
Bishop of Dover.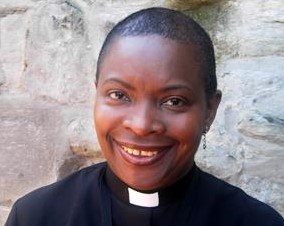 Please click here for further information about Rev Prebendary Rose
If you would like to visit the church, please do check our Coming Services page to ensure that the church will not have a service taking place.

Tour Guides: please check with the Parish Administrator if you will be bringing a large group to the church. Please try to ensure your group closes the glass doors behind you when you enter and leave. It gets very cold in the church (and in sunny weather birds sometimes fly into the church)!



Safeguarding

GDPR